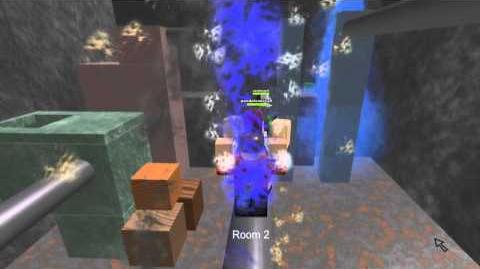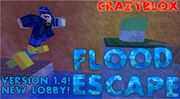 Flood escape is a popular team-based adventure game on roblox.
     The goal of the game is to do parkour, press buttons, and escape before you drown in the water. If you beat the 3 levels, you get into a code room. Depending on the difficulty, the amount of buttons you need to decode ranges from 6-8. If you help your team by pressing 6 buttons, you get a bonus round if you get through the code room alive. This bonus room is timed. If you beat it, you get an extra point.
Scoring and game modes
Edit
Game modes:
Multiplayer - The regular mode where you work together to survive.
Extreme - You play a very hard level by yourself. The only advantage you have is that you have a breath meter insted of dying when the water touches your feet.
Practice - Some easy obstacle courses and things like that.
---
How the game is scored
Beating a room - 1 point
Pressing 3 buttons - 1 point
Escaping - 2 points