jcpruett98 is the owner and creator of the Roblox Famed Games wikia.
Jcpruett98 is a forumer on Roblox. But besides just foruming, he is a "brony"
. But besides just spending his time buying items in the catalog and in All Things Roblox, he is a YouTuber and records not just Roblox, but a few other games as well.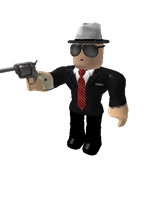 Jcpruett98 or just "jc" has been around since late 2011 on his current account. But he did use a guest account from 2008 to 2011 because he "Didn't understand the concept of website memberships" as he was young and didn't spend too much time on the site.
Profile: Jcpruett98
Places
As of September 2013, jcpruett98 has many places that were "uncopylocked" and were taken and upgraded. The games that he has upgraded include "Mini Game Mania", "Natural Disaster Survival", and "Survive The Disasters" just to name a few. Besides updated games, he is currently (as of September 2013) working on a few games including a self made, Sword Fighting Tournament and Name that Character.
Success
From the beginning of a rising YouTube channel, to the success of his avatar, jcpruett98 is a "locally well known" Robloxian on ATR (All Things Roblox). "If you ever forum on ATR, I can guarantee you will see me at some point. I'm active almost everyday." But besides being known jcpruett98 is successful financially too. He has owned many items that turned to limiteds. This meant big profits off of many items including "Deluxe Ninja Swordpack" and "Merely's Sparkle Time Hoverboard"